All True Dispatch members are Motorola Solutions Channel Partners.
Coverage maps are for marketing purposes and are representative of predicted wireless coverage based on mathematical models. Actual service area may vary due to subscriber equipment used, terrain, and atmospheric conditions.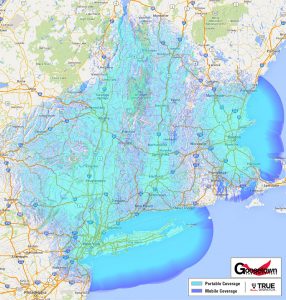 *Contact for Pricing*
Coverage Features : GPS & Connect Plus
If you're having trouble finding a True Dispatch Member that fits your needs, or you require additional assistance, please contact us and someone will get in touch with you to help.